Arduino Day 10th edition celebrations were organized by MVGR GLUG and MVGR Institution Innovation Cell teams on 25th March. The day-long event was filled with interesting activities about Arduino, IoT, and Open Hardware.
We started the day with a fun icebreaker activity in which we all introduced ourselves by prefixing our name with names of an electrical or hardware component. We got some nerdy names like ALU Ajay, and Sensor Surya.
After we all got to know each other, we started with the Arduino microcontroller and why it is important to promote open hardware. We explored several components and got to know about their applications. We shared some IoT projects developed by our college students and other projects on the internet like the Arduino Piano Tiles player, and Homework Writer.
Then, we started discussing a wide range of topics, from the principles of Free and Open Source Hardware (FOSH) to Right to Repair Laws. The risks of proprietary hardware were studied in depth and lots of questions were raised. We got to know about Apple's proprietary screws and how they discourage freedom to repair. And how HP printers are blocking third party ink and Intel's hidden OS inside the processor.
The presentation:
After lunch, we split into teams and had a group discussion on several questions. This raised lots of ideas, opinions, and potential solutions to problems.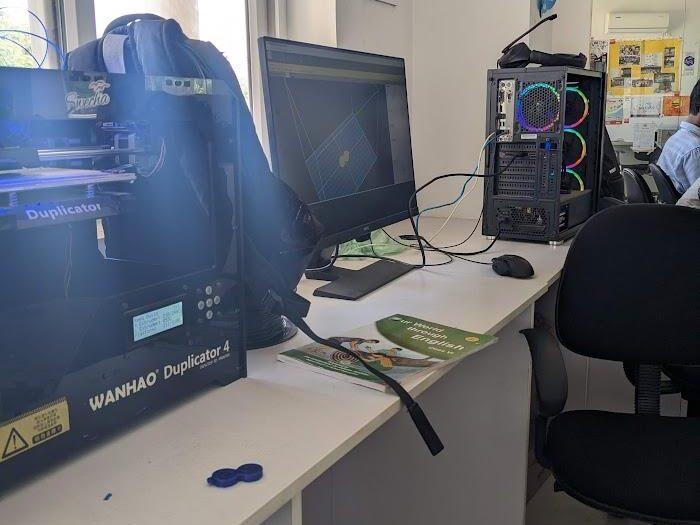 Then started the Self-repair workshop by Abhishek. He removed every removable part from his laptop and taught everyone how to solve common issues with laptops and computers. We all gathered around and watched him remove one screw after another. He later assembled all the parts back and turned on the laptop. We didn't expect the laptop to work after how he dissembled it, but it worked like magic!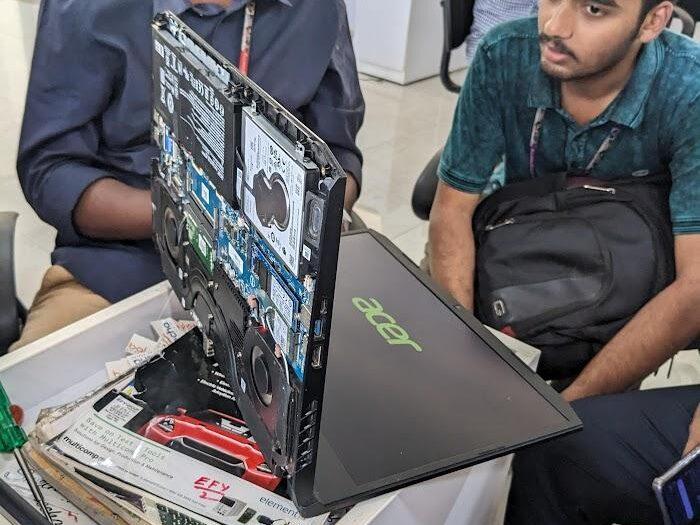 After the experiments with laptops, we concluded the day with a little prize distribution ceremony by Harshitha the coordinator.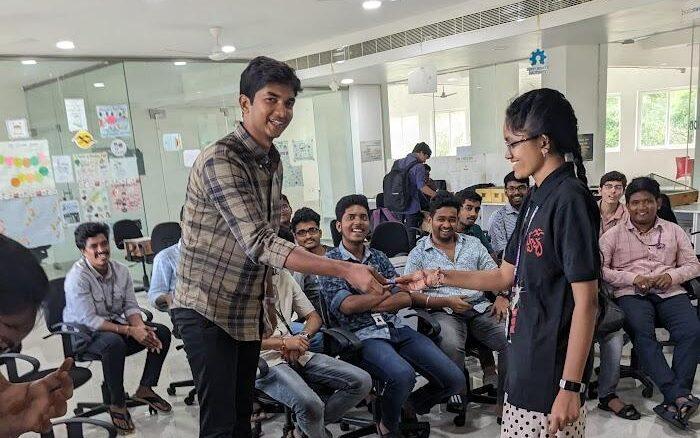 At the end, people shared their feedback and some students signed up as members of the SLC.